In 2020, PNDUS Biotechnology (Shenzhen) Co., Ltd. was established in Shenzhen, in the Greater Bay Area of Guangdong, Hong Kong, and Macao, the world's electronic cigarette capital, a region perhaps best characterized as "Oriental Silicon Valley" . An enterprise specializing in the development, manufacturing and sale of atomizer equipment, electronic cigarettes and their accessories, medical equipment, health care products and biotechnology. Our founders and core management team are highly qualified. In addition to having several years of experience operating in the electronic cigarette industry, they also have experience studying and working overseas. We stick to cutting-edge and bold design concepts, patented technology, a multi-track and all-around layout, Innovation and constant development are our priorities, we invest massively in the research and development of new products, and we keep launching products with customers in mind. The new garden-style factory, a medical-grade workshop, covers an area of 33,000 square meters and a building area of 43,300 square meters; the factory has 5,000 personnel and an annual output value of about RMB 40.6 billion.
Pndus stands by the philosophy that the corporate culture is the guide to run the enterprise:
Mission: To provide superior quality devices through creative and innovative technology, custom designs, manufacturing and outgoing research and development with the highest standards to protect people's health.
Vision: To protect people's health is every company's first commitment in the electronics industry. We lead the way in fulfilling their aspirations by providing the highest quality products that makes a difference in people's lives, while pioneering in manufacturing electronic devices.
Company core values:
Personal code of conduct: honesty and dedication.
Team values: open-minded and inclusive Enterprise.
Value goal: excellence, mutual benefits.
The company's business philosophy: pragmatic and down-to-earth approach, maintain sustainable growth.
As well as pursuing the goal of building a boutique factory within the electronics industry, the company endorses values such as being people-oriented, with a win-win attitude, focusing on the electronics business, and creating products that serve to reflect craftsmanship; persists in learning, keeping up with current trends.
2020
04.18

The name of "PNDUS" was officially determined

06.23

Officially determine the site

10.01

PNDUS 's first red flag rose slowly in the morning light

10.20

The factory officially started
2021
04.01

PNDUS joined the e-cigarette industry committee

04.12

PNDUS workers' congress was formally established

06.11

The grand opening ceremony of Atomization Technology Research Institute

07.17

Mid-2021 quality strategy co-creation association

09.06

PNDUS started the promotion project of junior college degree

10.20

PNDUS first anniversary for outdoor team building

11.01

The first phase of "Seed Taining Camp" of PNDUS was launched
2022
01.17

"New beginning-new journey-new transcendence" 2022 PNDUS Biotechnology new year's party.

02.16

Introduction of 50 veterans to strengthen the company's waistline.

03.14

Held annual company strategy meeting.

The company pursues the 'Quality First' concept, and always regards quality as the core competitiveness of products and the foundation for survival and development. Implementing an efficient quality management, stabilizing and improving the product quality are not only an important task of the company, but also the central line of production and operation. From the purchasing of raw materials, to the production and manufacture, and to the ex-factory quality inspection, the quality department strictly follows the quality monitoring workflow to repeatedly test and verify the products. Various monitoring methods are adopted, such as random sampling, first sample inspection, process inspection, and ex-factory 100% quality inspection, to resolutely wipe defective products out of the market, ensuring that every marketed product meets the requirements of functionality, safety and reliability.
The company has passed many international certifications, including ISO9001 quality management system certification, UL8139, CE, RoHS and FCC etc.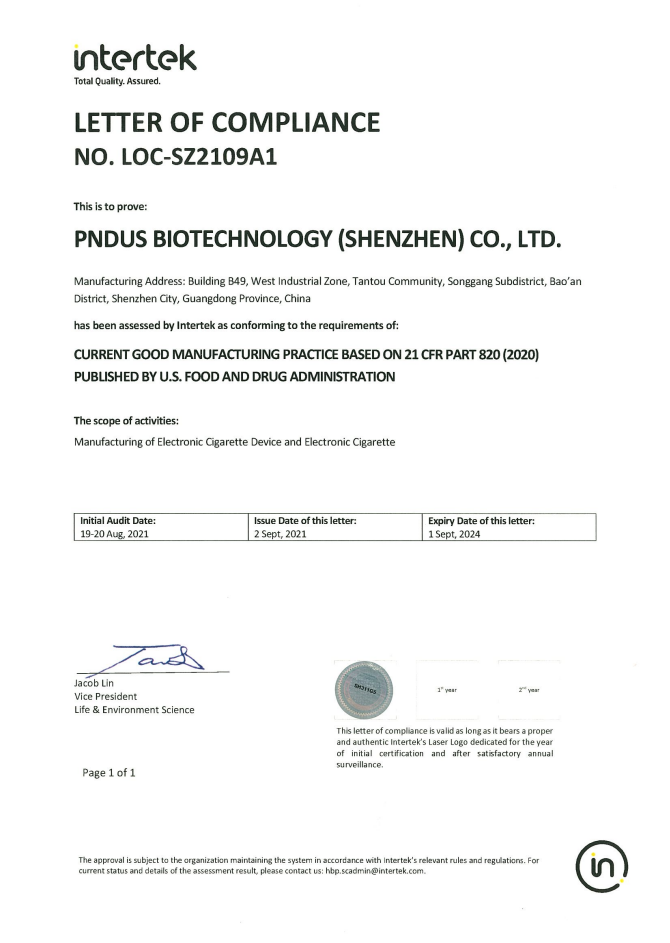 QSR820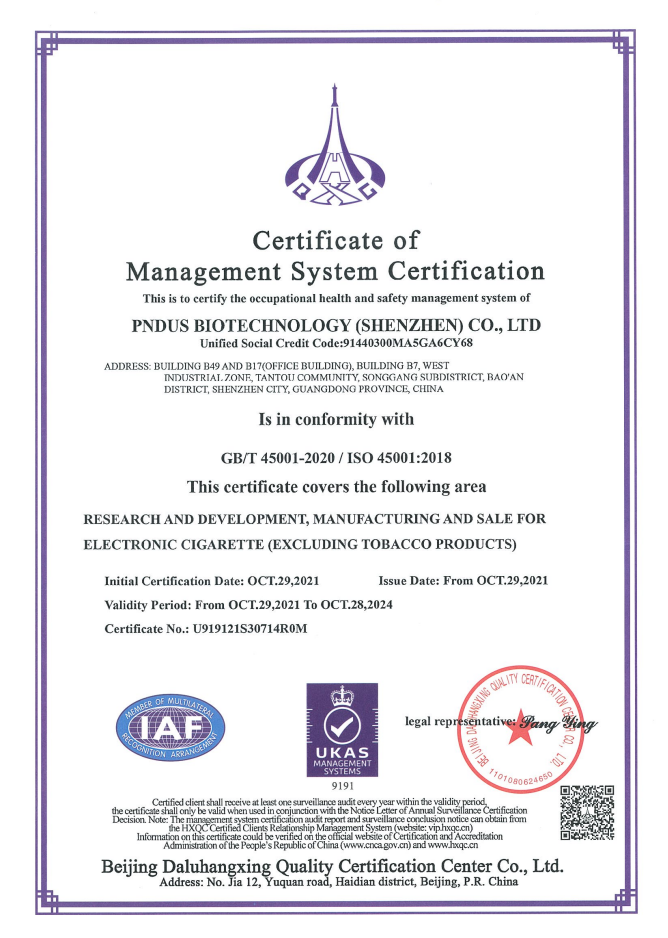 ISO45001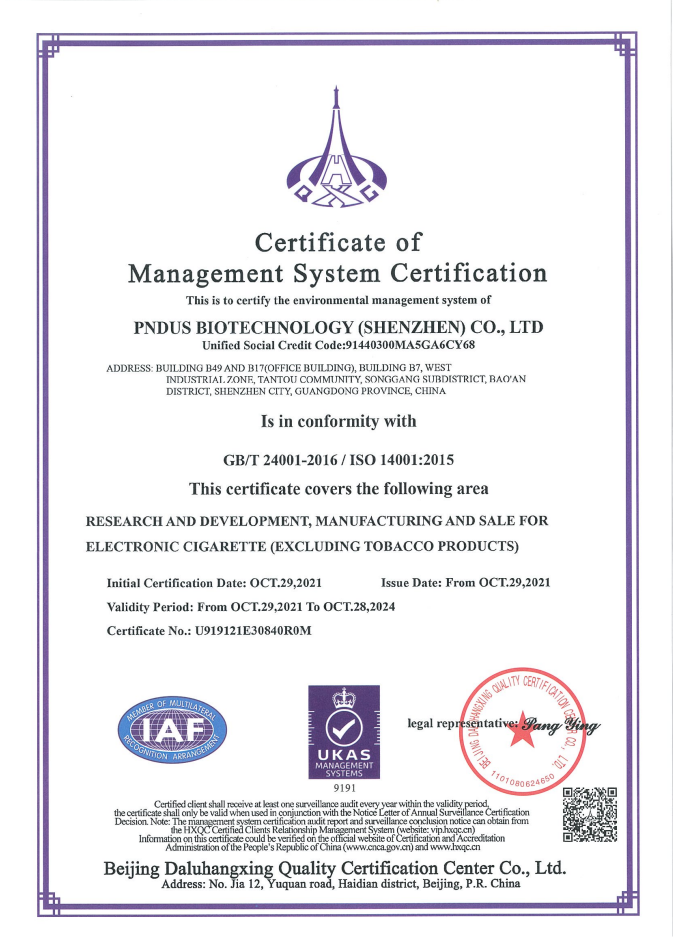 ISO14001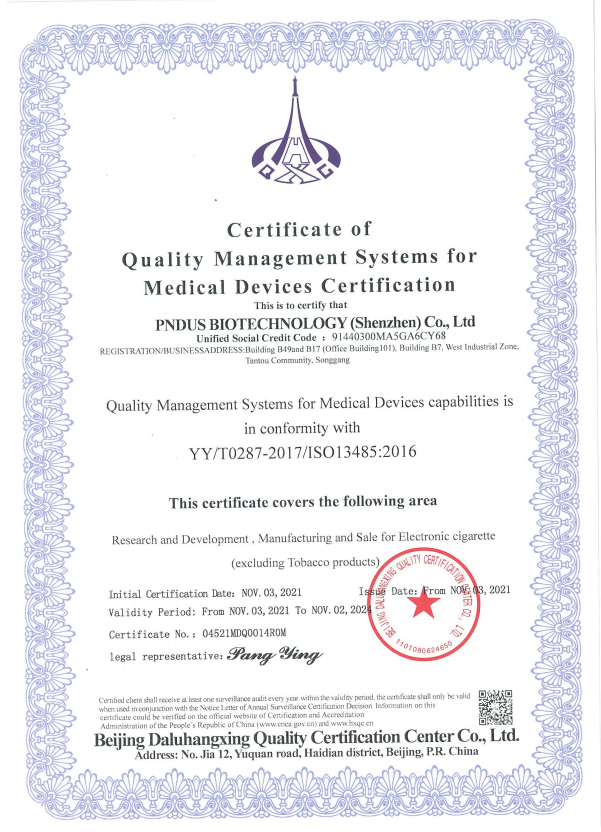 ISO13485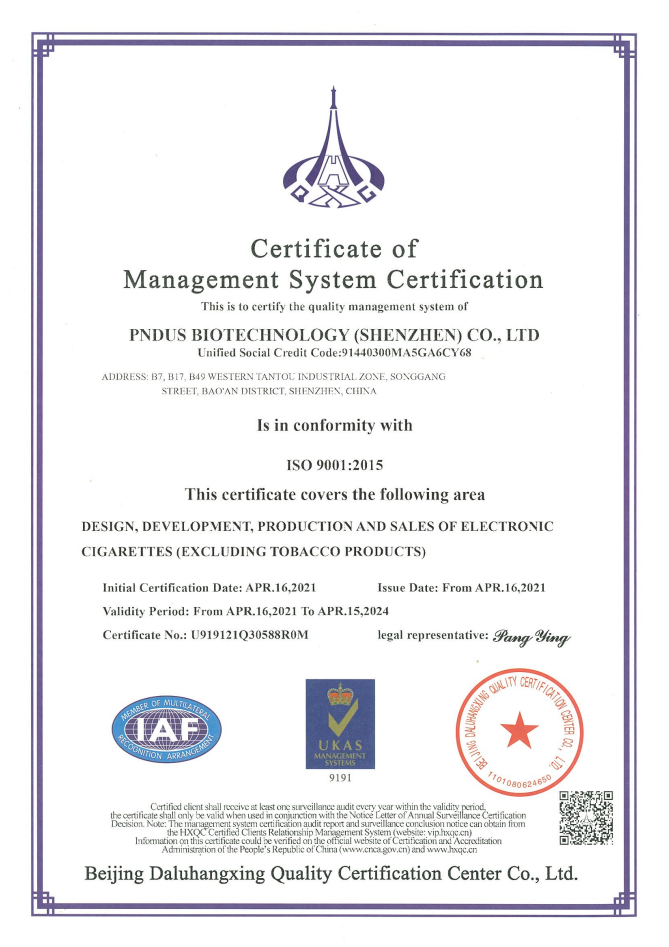 ISO9001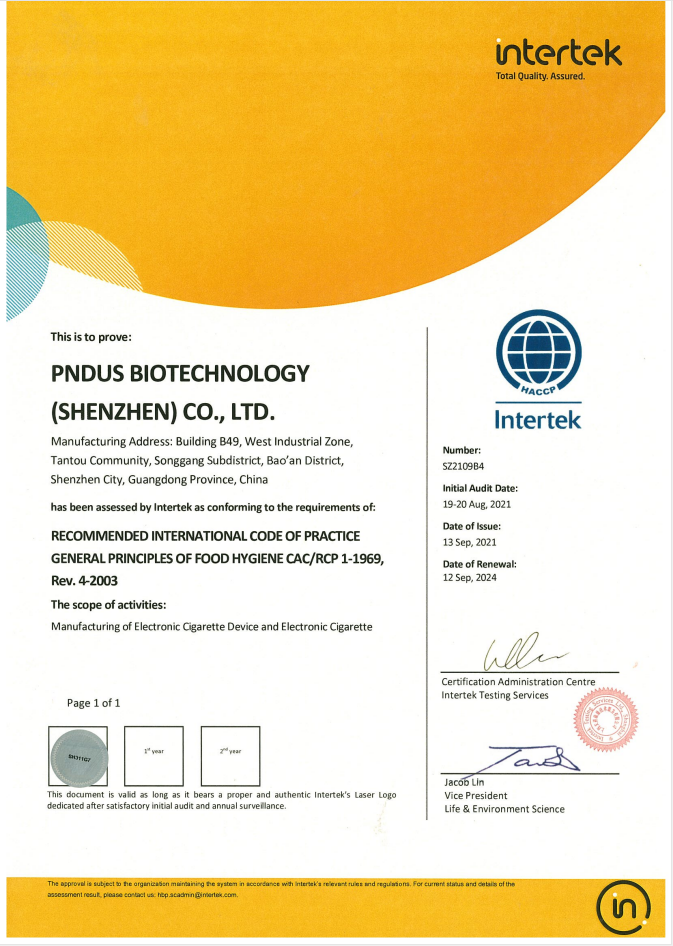 HACCP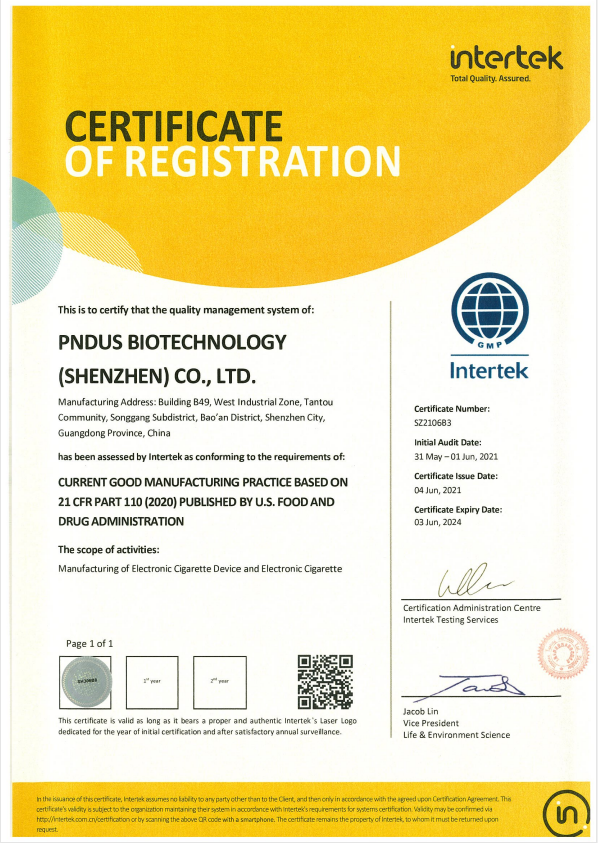 cGMP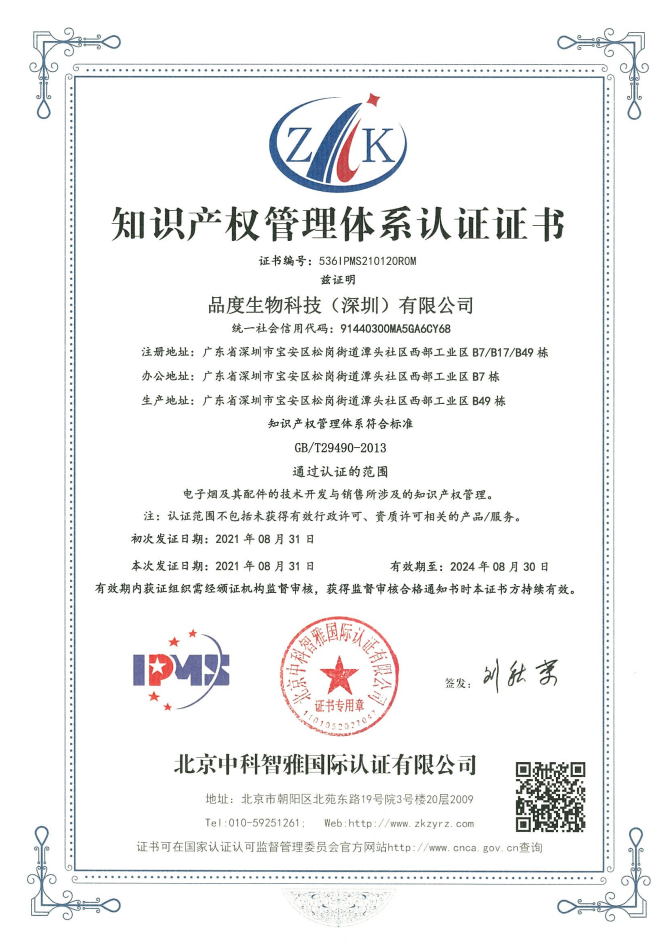 IP Management System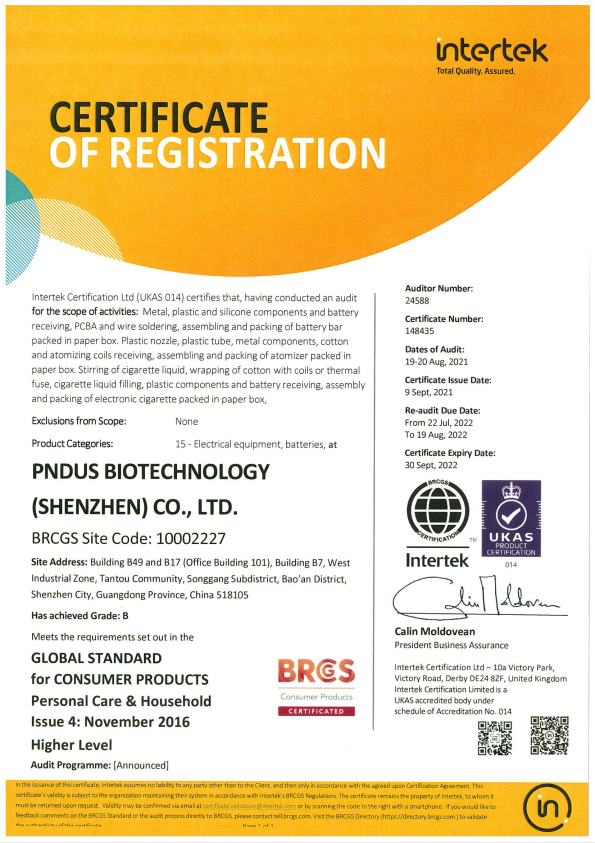 BRC
At PNDUS we celebrate you
Our strategy is what makes us an outstanding company. This is why we recognize your contribution with competitive salary packages, rewards, and other benefits. After all, innovation, and dedication derive from a healthy and supportive workplace. Our success is your success as well!
Our purpose
Our Purpose expresses what unites us all at Pndus Biotechnology: The strategy we use, puts the consumers at the core of every part within our organization and everything we do. Our focus is all about increasing Pndus' credibility worldwide, providing a better experience to our customers and to end consumers, devote our human resources and innovative technology to create high quality products and services.
We are a diverse team of over 5000 colleagues, aspiring to enrich and improve people's health through our products and services.
How we achieve our goals
Our shared values and leadership commitments guide our decisions and actions in each step we take towards our goals. In order to achieve our purpose, we develop mindsets which embrace innovation, honor and respect the differences that each employee in our company brings, support our company members with continuous training, development, tools, academic setting, guidance and leadership.
Working at Pndus Biotechnology means working as one unit towards our mission, with clear guidance and goals.
We work hard for our customers and consumers, but we also work harder to create a wonderful, healthy and warm company culture for all our employees. From building our pioneering knowledge to space for networking to bringing success to our teams. We are here to support and empower you.
| Position | Department | Workplace | Salary Range |
| --- | --- | --- | --- |
| Structural engineer | R&D | Shenzhen | Interview |
| Tooling engineer | R&D | Shenzhen | Interview |
| ID designer | R&D | Shenzhen | Interview |
| CMF engineer | R&D | Shenzhen | Interview |